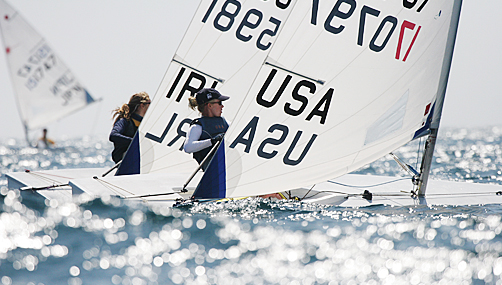 Battle of the wind…
From this 17th to 21st December Malacca will host a National Yacht Championship at Pantai Puteri. This event supported by KFC-MYA-Milo/MSN will be held 7 days along with Beach Fiesta. Organize by Malaysia Yacht Association and Melaka Yacht Association (PPLM) will be officiate by Melaka Chief Minister, Datuk Seri Mohd Ali Rustam. The beach fiesta with 200 business stall along the beach road are started early from 15th Dec.
Pantai Puteri will not be this calm on 17th to 21st!
More than 400 contestant and officials from all around Malaysia and Singapore will take part in this last run for the year 2008. Malaysia Yacht Association will send 24 sailor that among them are the elite squad for Asia Games China 2010. So for those who want to know what is actually a yacht, come to Pantai Puteri, Tanjung Kling Melaka and see them battle with the wind and the force of water. Such move creating an aerodynamic that move the boat sure will be intriguing!
Find the way to Pantai Puteri…